get to follow me. working on a wedding for next year and my bride-to-be is not a big fan of huge floral centerpieces. So our option is what then? FYI, if you're not a fan of flowers, there are plenty of other options. Let's explore some of those:
Manzanita Branches are great for decorations for their unique shapes, sizes and colors. You can add lights, crystals, and flowers (like Hydrangeas) to bring out their uniqueness. Couple them with unique vases and/or decorative vases, you can't go wrong.
Feathers, are another option. also available in different colors (dyed) and sizes. The most commonly used feathers are ostrich feathers which the wing feathers are used, which gives us that dramatic droopy look. Again, you can add lights and a decorative vase to bring out the dramatics.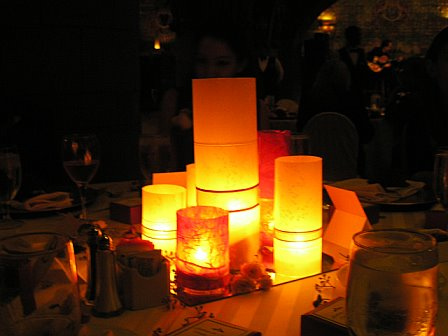 Candles are another great Idea. Very easy and inexpensive. a great idea is to use LED candles a.k.a flameless candles, so you wont have to worry about fires and/or burning your candlelight out. You can have them floating in water or simply arranged in the center. either way, with candles or LED candles, anything goes.
I have to admit, I'm not a fan of big floral gardens on a table either. I love to see imagination at its heights with different styles and ideas. And remember you can just add enough flowers to get that 'formal" feel while keeping your flower budget low. Check out my Instagram page (eventsojudith) and tell me which one would you go with.
eventsojudith
.