Candelabra, candle tree, or candlestick have been around for centuries, earliest mentioned of the candle stick dates back circa 3000 BC. The usage for these beauties range from parties to home decor. From gold to silver. From table top to floor standings. The design varies as well, some are made with two arms while others like the one on the on top with four arms. The price range goes from affordable to
how much did you say
? I know you're thinking all they are are candlesticks, but they are so many ways you can display them, with flowers, with tulle, even with beads. They are some that comes with LED lighting options, which can be displayed in different colors. You see where I'm going with this. As I've said many times before, design and decor is not an exact science, go with your gut and simply what's appealing to you.
Now that I have convince you to buy one or two, and been that I love my readers and followers, I did the research for you. So here some places that you can buy Candelabras and get you room decor or party chic ready.
Amazon.com
$37.99 and with 4 1/2 star rating by fellow consumers, you can trust you buying a good product.
Pottery Barn Kids
$39.00 as a bonus a nice set up for a ghostly party.
Michales Stores
$24.99
A nice variation from the usual arm candlestick.
1stdibs.com
$39,000.00
Pair of Wrought Iron Nine Light Candelabras from The Fountainebleau Hotel, FL. Hey, I did say the price range is wide apart.Maybe this is the year your name get added to the Forbes list.
http://www.frostedpetticoatblog.com/2014/01/red-the-wolf.html
http://bellethemagazine.com/2014/05/12-stunning-wedding-centerpieces-26th-edition.html
http://flowerdesignstannes.blogspot.co.uk/2012/11/beautiful-intimate-wedding-ceremony.html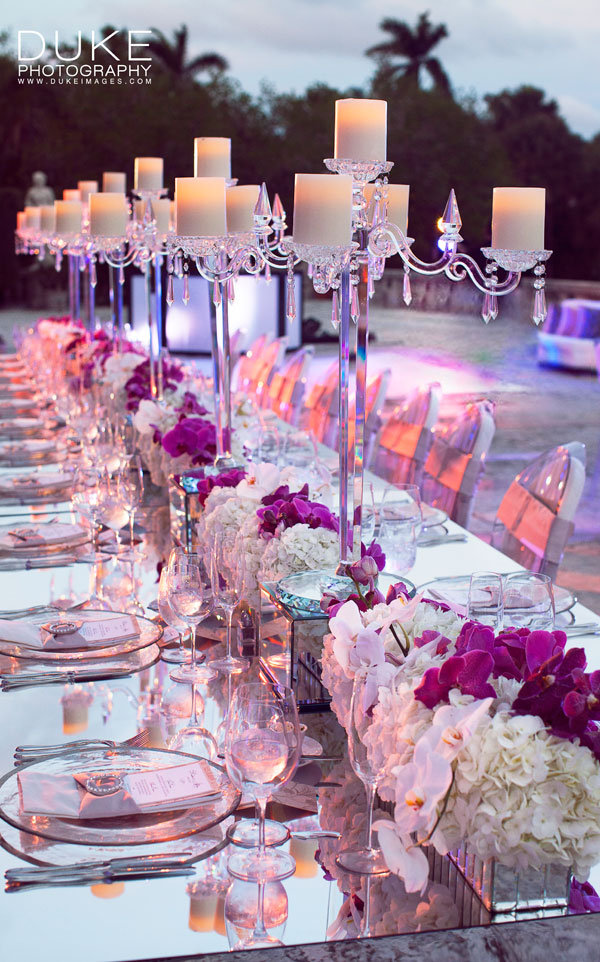 http://bridalguide.com/photo-of-the-day/mirrored-decor
If you add these to your tables or floor, share the pics with us.