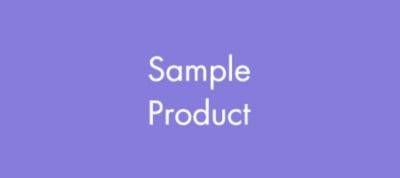 About a month ago, I got a text about a wedding. I got little information aside from the colors. After a few texts exchanges, we were scheduling our first meeting. Not a whole lot more was added, one it was a short meeting, but aside from the colors, which I knew, the bride-to-be wanted it to be elegant and beautiful. Then the bombshell was dropped on me
The wedding was in a month! Yes, you read that right. I had a month to plan and organize this wedding for 130-plus guests. Less than a month to come up with a concept and execute. Most jobs that I've worked on had a little longer work time, but this one didn't leave room for mistakes or delays. After it was said and done, I deliver a reception that wowed everyone including the couple, a few leads with potential new clients, and a day that even rain showers couldn't dampened.
What happened next?
I know what you're thinking, why the rush? why not move the date? what happened next? Well, through conversation, the sweet bride explained how much she was waiting for this proposal and the love she felt for her soon-to-be hubby. Moving it, no, because the venue was already booked. Usually, one of the hardest part of the planning process, was locked and paid for. As for what happened next were days of back and forth telephone calls and picture text messages with ideas.
But first, let's go back to the beginning. Like I said earlier, we had a month to execute this wedding. She pretty much left the design concept up to me. Other than silver and royal blue, tall centerpieces was the only other idea that I got from the now panicking bride. That's a part of this business that up and coming designers and planners need to get. You are going to not just be the planner or designer, in some cases both, but also a friend. She didn't just hired us to plan this wedding, but she actually called and just talk about how she was feeling and why this day was so important to her.
Every bride have a story, take the time to listen and really understand what that day means to them.
What made the process also easy was the fact that the bride was very sweet and understanding. So to work I went. I put together a great team, exchanged ideas, about four different changes to an invoice, and we went to work.
The day finally came and it was time to put on display our combined ideas. So everyone met up at 10:00am, well actually I gotten up at 3:00am that morning and went back to sleep a little after 5:00am. Got back up around 8:30am to drop off my son at school. Then, dropped off cupcakes for tasting at another client's house, picked up sashes that I ordered, and headed to the clubhouse to set up. Part of the team was already there setting up and I got right to work. The wedding was late in the day, but I wanted to set up early in case, we needed anything extra and allowed us time to get it.
A few hours later, we were done and happy with the turned out.
For the centerpieces, I went with white hydrangeas and these gorgeous blue orchids sitting in a trumpet vase filled with tinted blue water. At the end of the day, they were given away as favors, and yes there were a few back and forth "talks" as to who would take the one from each table.
Blue napkins, silver chargers and silverware, silver spandex chair covers with blue sashes. Perfect combo.
The bride and groom table had to standout in my vision. So I went with a silver cover and this gorgeous silver sequin overlay. Their glasses were blue and check out the little extras. I added my congrats and thank you card right where they can see it.
Enough plates and drinks to keep the party going. Nothing too strong. The clubhouse had a kitchen and all the other drinks were left in the fridge.
Why display foods in a boring platter? When you can have pineapple palm tree with fruits. We are in south Florida right?
I didn't have anything to do with the cake, but the couple kept the design simple and elegant. I love the squiggly lines and floral design.
Just like the lyrics from that old Whitney Houston song,
I wanna dance with somebody
," "a
nd when the night falls-s-s-s (

link to song & video

)
. Well you get the idea. The lights came on. Matching lights along the room pulled everything in together
adding an extra layer of chic.
The DJ area was encased with blue lights floor shade. By the way, I was told over and over how great he was. How he played EVERYONE'S song. Yay for my DJ, "go DJ, that's my DJ."
The floors were wall to wall carpet. We went with a wood-like dance floor. Made it a lot easier to do the
Wobble Dance
.
I hope you enjoyed this post and wedding. I have to admit, my first moment of breathing freely was when the bride stopped by the reception hall and gave me the tightest hug and almost cried. All the stress and tension just left my body. She trusted me completely and I delivered exactly what she imagined.
Just engaged or hosting an event, contact us for a consultation at eventsojudith@gmail.com.
xo