Image Source: https://greenweddingshoes.com
Halloween is tomorrow and I couldn't it let pass without doing a post for my dark or off-beat brides-to-be. Believe it or not, there are brides out there who loathe white wedding gowns and opt for something more colorful or a little on the dark side. So for those of you planning a 2018 Halloween or non-traditional nuptials, this is for you. For the rest of you, there might just be something within these ideas, you may like and want to incorporate into your own special day?
Okay before screaming NOOO! Take a look at some of the decor, you might be surprised. Forget the superhero costumes or the skulls, a non-traditional dark-themed wedding can be classy and full of sophistication. It's all in the execution and fined little details.
How do you host a dark-themed wedding?
Like our beautiful above couple, Candice & Bradley, styled by
Unveiled Design Events + Teacup Floral
and photographed by Christina from
J. Christina Photography.
This beautiful concept is just gorgeous. There are so many other details that you can add to make a non-traditional wedding pop.
Image Source: http://www.bhg.com
Have your guests sign a special guestbook like the one above with a feather pen. I mean who wouldn't want to just use a feather pen?
Image Source: www.disneyweddings.com
Add a creative aisle runner, the words are right from your vows.
Image Source: http://happywedd.com
How beautiful is this tablescape? Nothing in that picture says childish or costumy. All so beautiful with the tall black candelabras and white roses. Want to add a bit of dramatic flare? substitute the white roses for some red ones.
Image Source: http://happywedd.com
Another idea is to use branches. Can't find black ones, buy some spray paint and DIY this centerpiece.
Image Source: http://www.livingly.com
Dark Calla Lillies are a perfect for a bouquet. Known for their trumpet-like shapes and symbolizes rebirth and faithfulness. How can you go wrong?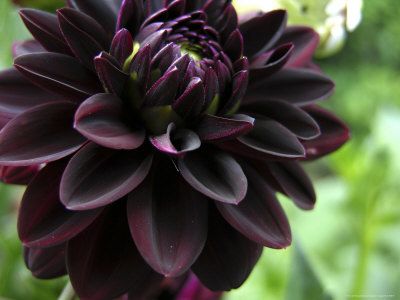 Image Source: www.serenataflowers.com
The Black Dahlia is another perfect bloom. This mysterious flower is as exotic as it is mysterious.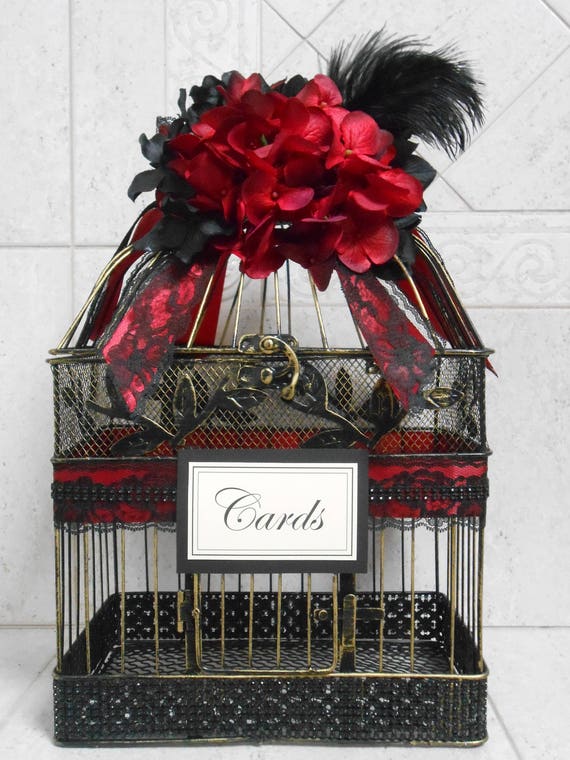 Image Source: www.etsy.com
A black bird cage served as your card holder. Find it on this
Etsy Shop
.
Image Source: http://simply-delicious-food.com
How about serving some black candied-apples? Click,
HERE
, for the link to the DIY recipe.
Image Source: http://www.weddingforward.com
Keep your table top simple with black linens and napkins.
Image Source: http://www.weddingforward.com
Add a little something extra with your wedding party and have them play their part.
Image Source: http://www.100layercake.com
Don't forget your cake. Where else can you really incorporate your theme?
Image Source: https://www.rocknrollbride.com
I'll take two, please. You can do these at homes and a great little detail for your wedding.
Image Source: http://homemydesign.com
Nothing cheesy about this venue. Again, keep it classy and simple will take you a long way, traditional on non.
Image Source: http://www.weddingforward.com
Image Source: https://www.artfullywed.com
Image Source: http://www.weddingforward.com
Image Source: Pinterest
As you can see the ideas are limitless and like I promised, not tacky or cheesy. Whether you have the guts to do it, well that's an entire different story. But, don't lock your imagination away in a box, use it to really showcase your personality. It's your day! Make it yours.
Did you have a non-traditional wedding? Share those pics with us in the comment section or leave us your ideas.