One of my favorite pre-wedding parties, is the bachelorette party. For the obvious reason, we get to spend some quality time with your girls or #bridetribe. And I'm not talking about male strippers dressed in police uniforms, just genuine good time spend with the girls. Nowadays, these parties have gotten more Vogue-like than cheesy-cheap parties.
I, personally blame the Queen B herself, Mrs. Carter a.k.a Beyonce for evolving this pre-wedding trend. Ever since her Formation Tour back in 2016, ladies have been getting in Formation.
But what really goes into a Bachelorete party and who pays for it?
Disclosure: Some of the links in this post are affiliate links and if you go through them to make a purchase I will earn a small commission for purchases made through those links, at no cost to you. This will help to support the blog and allows me to continue to provide free contents.
Before we jump in that, understand planning a bachelorette party is not always as easy as it sounds. Just like planning any other events, you have to plan accordingly, especially if travel is require. we'll get into that later.
Who Host: Anyone can host, most often it will be someone in the bride's tribe. Also, traditionally, the bridesmaids pay for party. Just like every rule, there are exceptions. I know brides-to-be who have footed the bill for their own bachelorette weekend, as ways to say thanks to the girls. (see why it's important to choose the right bridesmaid?)
When: Plan it for 3-4 before the wedding. DO NOT and I repeat DO NOT plan the bachelorette the night before the wedding. The last thing anyone wants is for a hungover or sick bride.
Got it? Okay let's get into the fun stuff.
First thing you have to figure out, what kind of bachelorette party will you have - and don't be afraid to get creative with your idea. What is the bride's "thing?" Maybe she's into movies, pick a movie theme event. Love the beach? look for cabana and get Pina Colada wasted. think fun! Then you have to decide where? Wherever you decide, make sure to book early, especially if planning around holidays. For example, if you're thinking Memorial Weekend in Miami is the perfect time to plan your party, remember the hotels will be book with tourist and drunk models. so that may not be the best time or location, unless your trip was booked a year in advance and your rooms are secured.
Take the time an plan an itinerary - makes it easier to stay on track

Don't over-schedule - nothing wrong with some downtown by the pool & sipping

Make reservations early if traveling

Send out cute invites

Be careful of your budget

Yes, coordinate those tank tops or props

Place special orders EARLY - to insure on time delivery

Consider some partying favors for your tribe



Get this beautiful invite, HERE.
Here some cool stuff for your tribe: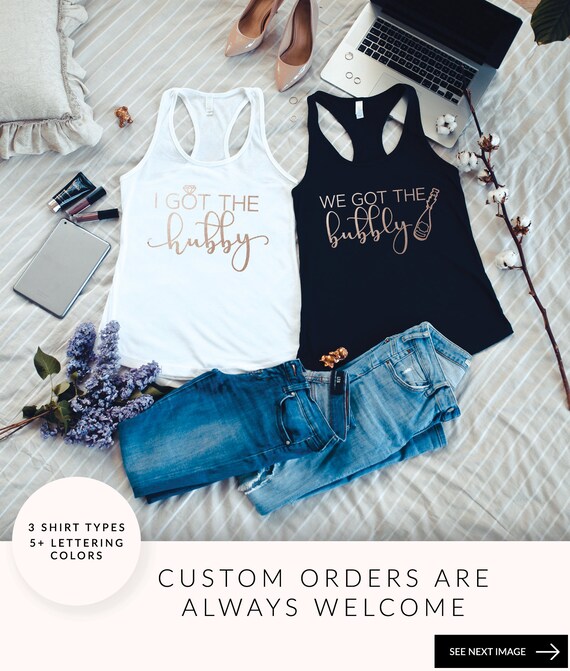 You got the idea? Good!
There is no right or wrong way to do this. the key and overall theme for your wedding journey is to have fun. This is a celebration for the bride-to-be. and should enjoy it.
If you haven't subscribe yet, this is the perfect time to do so, follow the subscribe link,
HERE
, and don't miss out any of the fun.