Let's talk about the "B" word. We all say it at least once a month and each month we almost regret it. No not that B word, the other one - BUDGET - the thing we all set out to do but at times fail. Whether you're planning for a wedding, birthday, buying a new home, buying a call or starting a family, we all try to do some type of budgeting to help cover and anticipate expenses. Here's the problem (for some of us anyways) we never stick to our budget. And don't get me wrong I'm not a financial expert so you guys would have to consult with one of them to get a little bit more detail on what you can do to stick to it.
So let's keep it to what I do know, weddings and parties. I don't normally discuss my dealings with clients, except I'll say this, I was contracted for a wedding where the bride "was running out of money" and all that was booked was the venue - JUST THE VENUE. Which by the way for some odd reason didn't come with chairs, just tables. She was stuck with no decorations, no dishes, no centerpieces, nothing but a beautiful empty room.
Let's look at how something like this could have happened.
First of all, the call came in literally TWO weeks before the big day. I was called last minute for this wedding and when I asked for the decorating budget (here come that word again) I didn't get a clear answer. Ladies and gentlemen when a planner or designer asked you for your budget - ANSWER THEM. There's a reason why we asked. Now I know, you're thinking but Judith, I'm not sure. I just don't want to spend thousands. Okay, so then your budget is up to $1,000, $2,000 or under $900.

The reason is simple, if we know your budget, then we will know if those 4 dozen peonies and the acrylic table that you want as your cake table is in the budget. And let's be frank, we need to know if you can afford our services. Our job is to do the legwork and usher the best deals for you and we have to be sure that our work will be paid.

Back to the bride-to-be, take a look at the pie chart below.
Let's work with South Florida's numbers. The average cost of a wedding is between $15,000 and $25,000 (these of course are estimated numbers and can go up or down depending on your budget). Assume your budget is $10,000. You decided on a late July elegant affair. For most couple, the first thing after "the budget" is to go find a venue, usually the happy couple starts their own search. Fast forward to two months later and a few phone calls, they think they found the perfect place. Called and schedule an appointment to go and see it, and IT'S BEAUTIFUL. A beautiful bright room with ample dance floor, parking, natural light, chandeliers and even the restroom are on point. At the sit down with the coordinator they go over the hours (an extra three hours is included - happy dance), don't forget the perfect outdoor cocktail area and lighted bar. Another extra, the hall comes with both round and square tables, they'll even throw in a beautiful small round table for your cake, everything is perfect all for $4,000. You all agree this is the place and put a deposit down.
Now your budget balance is $6,000. Go back to our chart, out of the balance you will need:
A DJ, photographer, your dress, his suit, hair & make up, catering and you still need more decorations. Speaking of catering, you get a great referral for a local cater. Another appointment and tasting, everyone is agreement, he/she will be your cater, cost (which includes appetizer and he/she will help with the bar and alcohol because he/she have a vendor they trust) $1,500 and an additional $300 because the groom insist on having nothing but top shelf liquor.
Balance $4,200. Wedding DJ $1,200. Photographer another $1,200. Are you with me so far? What is the new balance? That's correct $1,800. What did we forget?
YES! DECORATIONS AND WHAT TO WEAR. Oh by the way your guests count is 150, so calculating you're going to use the round tables with 8 people at each, that means you will need, at least, 19 tables and 150 chairs. Even if you go to David's Bridal for your dress, finding the right dress may be the difference between $500 and $1,000. Either way it will leave you with next to nothing for flowers and centerpieces, place cards, chargers, utensils, plates, YOUR CAKE, wine glasses or how about that pre-wedding dinner you wanted to host leading up to the big day? Is that in the budget?
Frustration starts to set in, now you decide to hire a planner, REALITY CHECK - you don't have enough left to hire a planner. Maybe at the beginning.
Can all of this be done without a planner, of course, but be ready to pay a whole lot more and have your budget increase before you even say I do.
Judith, how can you, a planner, help?
My job or planner's job is to look for that perfect venue within your budget. And through past relationships usher a deal that will get you the same benefits of that $4,000 hall. Even if your venue is dead set on the $4,000 cost, now I/planner's job is to look at the balance and contact my vendors and see how can I make it happen without breaking the bank. A planner is also your reality checker in the process. Not everyone knows the price of rentals and linens and stuff, we're here to let you know that four-color sequin cover you have to have, is going to cost you $30 each. You still want it?
Another added bonus most planners, have those relationships where they can get the very linen you want at a fraction of the cost. I, myself, know a great chef who do weddings and events and would be willing to work with me based on the budget. I have a DJ, so that's all taking care of at half that cost. See where I'm going? And there are so many hidden beautiful halls within your city that you may not be aware of and cost a whole lot less. He/she may know exactly where those are. I created a list.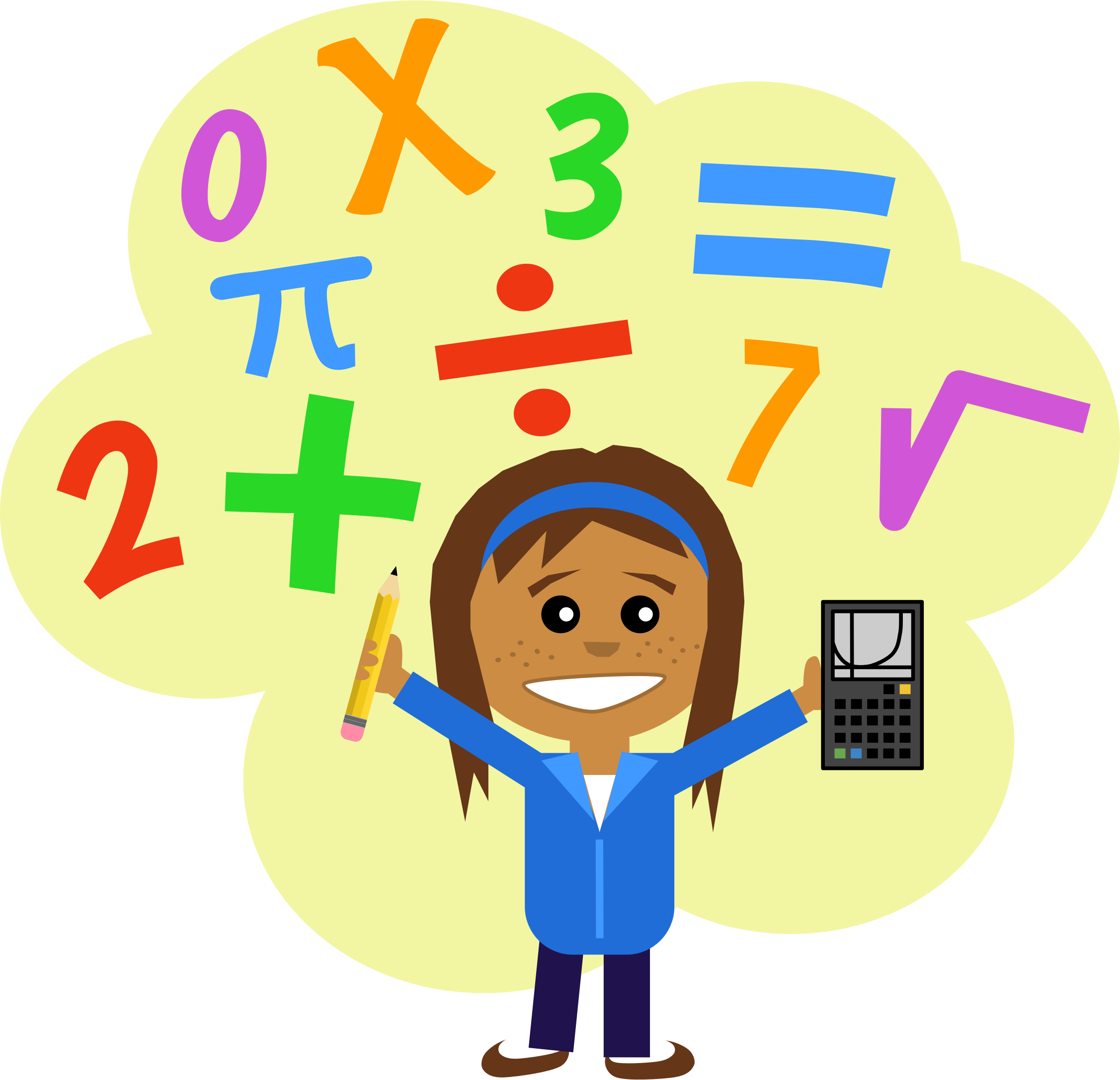 Image Source: https://openclipart.org/detail/191351/math-girl
My questions to clients are, give me your top THREE things that you will not compromise on, that way I'll know what I can reduce or eliminate all together. If you have the money, by all means. But since, most of us are living the average middle-class, you want that day to be memorable and affordable. Needless to say, after I gave the bride-to-be a quote for everything she was missing plus my fees, we didn't click. Two days before her wedding, everything was cancelled. Ladies and Gentlemen, this is another very important point, DON'T WAIT LAST MINUTE FOR ANYTHING. The two weeks before your wedding or event, should be spent either confirming last minute guess or relaxing by a pool or in a spa NOT looking for linens and chairs and dishes.
I've written a few money saving post on this topic before, check them out for more ideas & inspiration.
For my July & August brides, take notes. One, do you really need 150 people at your wedding? Will your budget support feeding and entertaining 150 people? What's more important in choosing a venue? For some, they need to be on Key Biscayne over looking the water, while others, a quiet secluded garden will do. While the Key Biscayne ballroom might look amazing, remember the cost that comes with it. Do you really need a 12-course meal? Most people are full after appetizers, salad and one main course. What else are you feeding them? A wedding cake is all the desert you will need. Peonies are beautiful but out of season ("
Peonies bloom starting in April and through the months of May and June. Blooms typically last for a week to 10 days
" according to
homeguides.sfgate.com
) they will cost. Candles are always a cheaper alternative or stick with hydrangeas and some orchids or calla lilies for added pops of colors.
If you're insisting on a designer dress, maybe you can rent, which will cost a fraction of the buying cost. Brides.com wrote a great article about the pros and cons of renting, check it out
HERE
. A wedding DJ
and
a wedding band is not really necessary. Keep your favors small and if possible a personalize DIY gift is best. I mean you invited them to come party, eat for free, drink and dance all night. No need to give them a gold bracelet or cufflinks for coming too.
DON'T BE AFRAID TO ASK QUESTIONS OR SUGGESTIONS.
The bride-to-be from earlier wanted water glasses and champagne glasses on her guests tables. If you're budget is getting tight, eliminate the water glasses and leave the champagne glass for toasting. Beach weddings are popular in South Florida and a cheaper alternative.
What's your homework before the big day?
Highlights the must haves
Aside from getting you better deals, our jobs is to save you from headaches and hidden fees that some venues don't quite disclose. Bridal Guide, wrote "30
Unexpected Wedding Costs Brides Forget to Budget For
." This will help with your budget too. Read it
HERE
.
Get a FREE printable wedding organizer. Check out Printable Wedding Plannerr for tons of great and totally free planners you can use to help keep your organize and on track.
There you have it folks. Know a friend or family that's getting married, send them this post. They'll thank you later.
Don't forget to subscribe to this blog and share it! SUBSCRIBE HERE!
(Originally posted on 7/02/2017)